The Newquay Lottery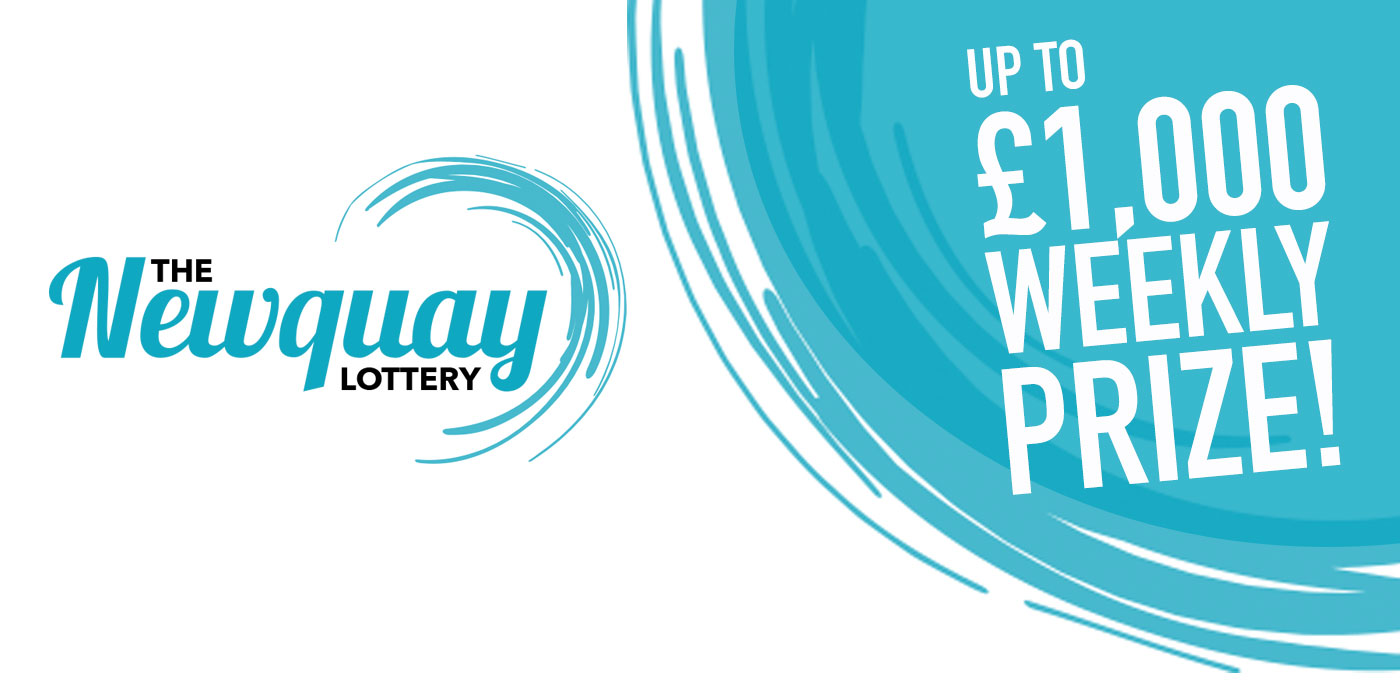 Win up to £1,000 every week with the Newquay Lottery
Support Radio Newquay and local good causes
Radio Newquay is a small not for profit community service licensed by OFCOM, funded by our advertisers and you.
The station provides local news bulletins throughout the day from our small part time team and a handful of volunteers.
Running a radio station doesn't come cheap and the Newquay Lottery is your way of showing support to help keep our service of local news and information on the air.
In addition to Radio Newquay, the Newquay Lottery will also support local good causes. Clubs, charities and societies will be invited to apply for a series of grant awards from surplus profits. Information on how to apply will appear here in due course.

The Newquay Lottery is launching soon with a 1-in-2000 chance to win a weekly prize of up to £1,000!
It costs just £1 per play per week to be in the draw*
Once registered you'll receive your own unique Newquay Lottery Number (the ticket) which will remain yours for the duration you've signed up.
To increase your chance of winning you can enter up to five times.
The Newquay Lottery will be launched as soon as a minimum prize threshold has been reached. We will notify you when we plan to deduct the first payment and carry out the first draw. At any time The Newquay Lottery reserves the right to withdraw the lottery if the prize threshold is not met.

As soon as enough people are signed up you'll be notified by email that the first payment will be taken from your account.
Tune in to Radio Newquay on Friday mornings at 8am to find out if you're our weekly Newquay Lottery winner of up to £1,000.
* Payment options: Quarterly £13 (Direct Debit); 6 monthly -£26. (cheque or electronic transfer); Annual £52. (cheque or electronic transfer)
Newquay Lottery Terms and conditions
The minimum sign up period is 3 months (£13 / quarter)

The minimum age for participating in the Newquay Lottery is 18 years old at time of ticket purchase.

We reserve the right to request proof of age

The Direct Debit (DD) payment will be taken quarterly and will enter you into The Newquay Lottery draw for that month and the subsequent 2 calendar months

Non payment of the DD will result in immediate removal of your allocated ticket number from the draw, and in the event that a prize is won in the interim period, the draw will be declared invalid and a re-draw will occur.

In the event of non-payment, the allocated ticket will be removed from the Newquay Lottery draw until cleared funds are received at which point the number will be re-entered into the draw. No credit will be given for missed weeks.

We cannot accept responsibility for any delays in bank or card payments. Players will be informed of the first draw in which they are eligible to play.

One calendar month's notice must be given for withdrawal from The Newquay lottery. A reminder email will be sent 2 weeks before quarterly renewal.

No refunds will be offered following withdrawal from The Newquay Lottery.

The lottery promoter retains the right to increase the number of tickets sold, which will also increase the weekly prize fund offered (once tickets sales have reached an agreed threshold) with more money given to good causes.

The lottery promoter will make every effort to contact prize winners. In the event of no claim by the winner within 90 days of the lottery draw, the money will be forfeited and donated to the good causes prize fund.

We reserve the right to decline an application or cancel an existing subscription without giving reason. We also reserve the right to cancel/stop The Newquay Lottery if necessary, in which case refunds will be made of all payments for which a draw has not taken place.

To claim any prize, the winner must provide photo ID and proof of address before any prize monies will be paid. Every effort will be made to ensure that prize winners will be paid within 15 workings days of a prize draw.

The prize draw will take place weekly on Fridays at 8am, and notified on the Radio Newquay website and Facebook page.

The lottery promoter's decision is final in all matters relating to The Newquay Lottery

We reserve the right to use the winners' names for promotional purposes.

Only 5 entries per household per week.

Immediate family members of directors, paid staff and management/admin personnel associated with The Newquay Lottery and/or Radio Newquay and Media Limited are not eligible to enter.

The Newquay Lottery is promoted by Mark Chapple on behalf of Radio Newquay and Media Limited, Prow Park, Treloggan Indsutrial Estate, Newquay, Cornwall, TR7 2SX