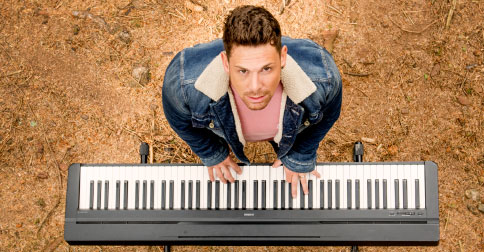 With an incredible amount of local music talent, Radio Newquay is shouting about all the great artists in our area with a dedicated weekly show. 
Headed by local singer-songwriter and Britain's Got Talent Star, Josh Curnow, artists within Newquay and the surrounding area are being encouraged to get in touch and get their music heard.
Josh, who has been writing songs and singing since he left school, has thousands of gigs under his belt and is enjoying great success with his debut album 'Rise'.
Featuring a range of songs from upbeat to sad and hopeful to anthemic, you'll be able to hear them by tuning into Radio Newquay on 106.1FM.
With so much experience, an album of his own and a passion for great music, Josh is the perfect fit for the show and is keen to hunt out the very best local musicians and feature them on-air.
Whether you're a singer songwriter, band or acoustic act, if you live in Newquay and the surrounding areas, or feature very regularly on the Newquay music scene, email josh@radionewquay.com with some of your material and he'll be in touch!