Boo Consulting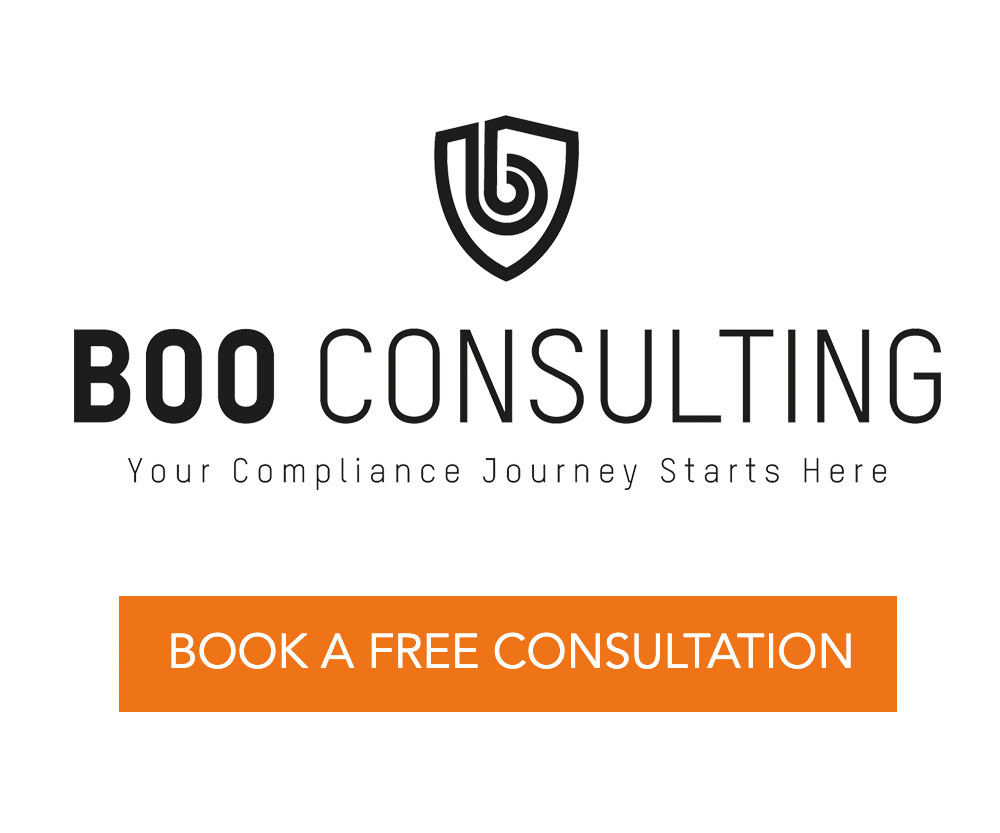 Phone Number: 01637 838155
Address: 6 Bownder Bors, Newquay, TR7 1GJ
Website: https://www.booconsulting.co.uk/
Since 2018, our expert consultants have been helping organisations, charities, local authorities and SMEs in Cornwall and across the UK to do the right thing when it comes to business compliance.
We help organisations like yours overcome the full range of complex laws, regulations and industry standards including:
EU General Data Protection Regulation (GDPR) 2018
Privacy Electronic Communication Regulation (PECR) 2003
The Data Protection Act 2018
Cookies Law 2010
EU Regulation (EC) No 852/2004 on the Hygiene of Foodstuffs
Health and Safety at Work Act 1974
Sale of Goods Act 1979
ISO 9001:2015 - Quality Management System (QMS)
ISO/IEC 27001:2017 - Information Security Management System (ISMS)
ISO/IEC 27701:2019 - Privacy Information Management System (PIMS)
Our main goal is simplifying business compliance and to provide the best quality of service for our clients. We want to make compliance simple and affordable for every business. We genuinely believe that getting compliance right is a competitive advantage as well as a requirement of meeting your compliance obligations.
Our consultants and auditors have many years of experience in both the public and private sectors, working in a variety of industries from information security and hospitality to e-commerce and marketing.
When you first contact us we'll spend time to get to know you and your business, then we will advise you on the best way forward. We believe in open communication, relationships built on respect and honesty, and a strong work ethic with no hard sell. We are driven to help you find an appropriate solution that will suit your budget and requirements. The work we do is delivered on time and to budget, with management systems tailored to each individual client's preferences and needs.