Feeding Newquay's Children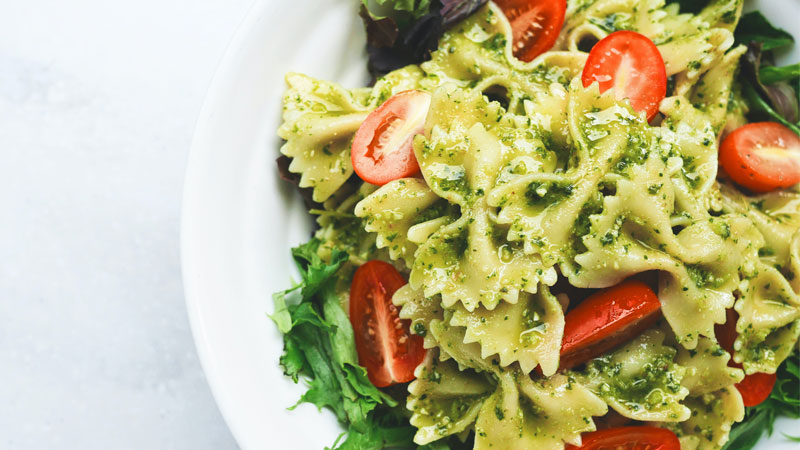 As half-term commences, many businesses and organisations in Newquay and the surrounding area have committed to ensuring that children in our area stay fed during these challenging times.
Please see below a list of some of the businesses and organisations who have offered support, with free food for children who would usually be in receipt of free school meals during term-time.
If you are from another business or organisation, or know of one please let us know using the form below and we will add them on.
Please note, that we share this information in good faith, but cannot be held responsible for any offers which expire, or inaccuracies. Please enquire with each outlet before making special journeys.
Freshpoint Newquay
Whilst we are unable to provide a cooked lunchtime meal we have reached out to our suppliers and neighbouring businesses and collectively we have 100 x Food Packages available for collection from lunchtime on Tuesday for families who may struggle to feed their children next week. Each bag will include: Potatoes, Carrots, Swede, Cabbage, Onions, Bread Rolls, Milk, Eggs, Fruit Drink, Cake and Crisps.
The Tavern Inn
We cannot and will not let a child go hungry. Please inbox us, we can provide a meal for any child who needs it. All we require is a little bit of notice so we can help.
Orient Chinese Takeaway
Send us a private message. We will do what we can to help. A cooked meal, a box of cereal, jug of milk, bread, sugar, cheese, jam, whatever it may be, we will try to help!

The Garden
We can provide a packed lunch next week Wednesday - Friday for anyone that requires it. Just send us a message the day before, please don't be afraid to ask.
The Farmers Arms, St Columb Minor
We, Like A Lot In Newquay Cant Sit By And Let Our Local Children Go Hungry, So Please Message Us And We Will Help Your Children Out.
Please This Is Confidential And Private Please Message Or Call Us.....
Monday - Spag Bol And Garlic Bread
Tuesday - Sausage & Mash
Wednesday - Fish Fingers, Chips & Peas
Thursday - Mac Cheese & Salad
Friday Cheese/ Tomato Pizza
All With A Piece Of Fruit And A Drink
Zamans
We don't want to see any child go hungry, therefore we are pledging healthy meals for all children within our community.
The meal will consist of grilled chicken and roast potatoes. They can be refrigerated for up to 3 days.
We will be preparing limited meals everyday from Monday 26th October to Friday 30th October and will be available to collect from the entrance foyer between 5pm-6pm.
Please don't feel embarrassed to take these meals, we want to make sure these meals are used.
Jeast Cuts & Morris Pasties
We've teamed up with Morris Pasties to help feed the kids this half term.
From Monday to Saturday we're offering a free pasty and drink for the kids.
All you have to do is pop to Jeast Cuts with your parent (or bring your child if you're a parent) and ask for a Sticker, take it down the road and claim your lunch.
This will be 100% confidential
DISC Newquay
We are happy to help anyone out there that is finding it a real struggle at the moment. TOTALLY CONFIDENTIAL!
Just message Monique on 07726345028. All we need to know how many people and children in a family.
Please don't struggle! We are here to help those that need it the most in this very difficult time.
Newquay Foodbank
Loads of local businesses are offering free meals for children during the half term in response to the decision of not continuing with them through the holidays. Which is fantastic and so humbling to know.
But please remember us at the Newquay Foodbank are here ready to help. Foodbank boxes consist of 3 nutritionally-balanced meals for three days per person, including fresh fruit, vegetables, eggs etc. We are here to support the people of Newquay and the surrounding areas whose income has taken a hit hard right now.
So please if you're struggling do not hesitate and get in touch and i'll pass you onto the relevant people for help, all information is confidential and data protection is adhered to plus you'll always talk to me - Laura
The Village Chip Shop - Cubert
A free children's meal for every child who receives free school dinners or whose family is in need of support.
No questions asked and totally confidential just call 07788882923 and say you'd like to do the children's offer.
Vegetarian options available too. No purchase necessary.
We'd love to be your child's treat dinner for the week!
Soul Food Kitchen
Next Thursday's Soul Food Kitchen (29th October) we will be offering a free takeaway meal of pasta, cheese, and our signature tomato sauce to all children and young people.
Come see us at The Storehouse on Thursday 29th October between 1700 and 1800.
Port and Starboard - Indian Queens
We have decided to do our best to help out Indian Queens and Surrounding areas by offering a FREE Child's meal, either sausage and chips or cod bites and chips during lunchtimes in our restaurant.
Terms and Conditions:
*Restaurant only
*Lunchtime only
*One meal per child
*Child must be accompanied by an adult 
TLS Solicitors Newquay
We can provide a packed lunch next week for any child that needs it. Just send us a Facebook message or email rachael@tls-solicitors.co.uk.
Please message the day before you would like to collect. Completely confidential. Please just ask. We're here to help.
Welcome Stranger - Lanivet
We have decided that starting from today we will be offering free children's meals to all children who come into our restaurant.
No obligation to order anything else, we just want to help out others during this trying time.
We will look at the end of half term whether we can extend this and will let you know and will also be advertising it in the restaurant.
We have seen many other restaurants, pubs and cafes helping out as well so please spread the word.
Add a business or organisation to this list