FreshPoint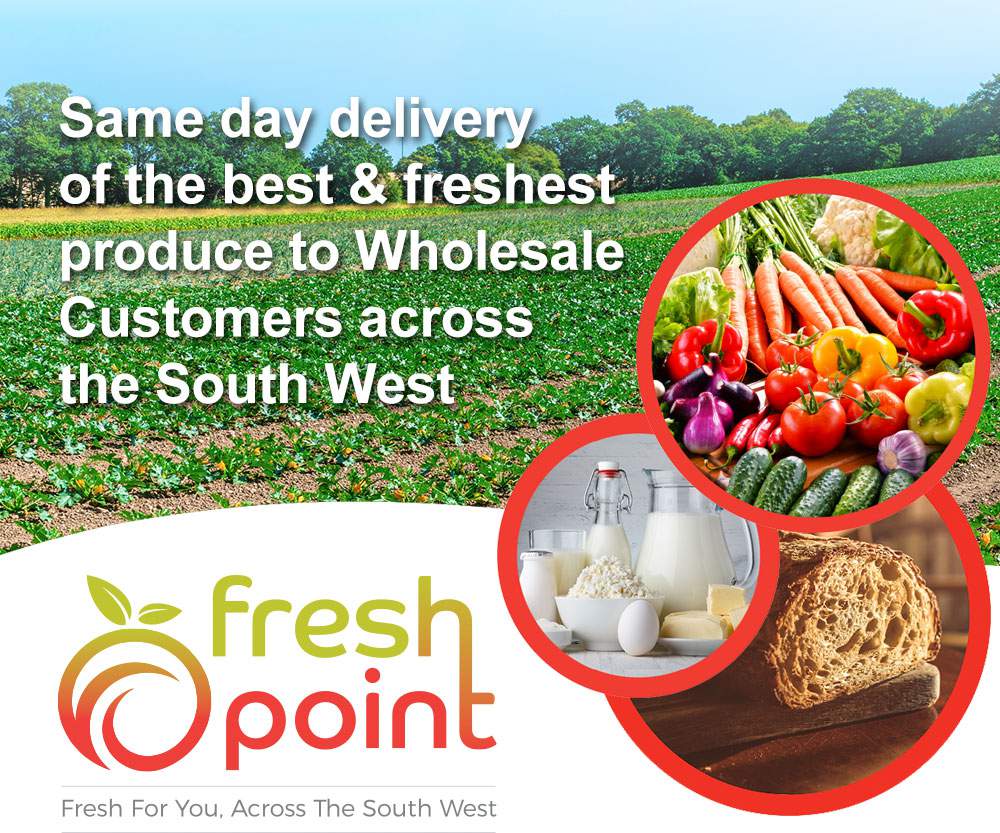 Phone Number: 01637 876336
Address: The Wholesale Fruit Market, Springfield Road, Newquay, TR7 1RT
Website: https://freshpointsouthwest.co.uk
The new FreshPoint brand family. One-stop freshness, across the South West.
FreshPoint is the one-stop hub for the supply of the best quality fresh and prepared produce across the South West.
Established in 1995 - and still fully owned and managed by Gareth & Rachel Craze, employing three generations of their family - this Cornish company is committed to supplying the highest quality at the best possible price.
Over 24 years they have expanded their Newquay-based business from two vans covering Newquay to Perranporth to today's FreshPoint fleet of nine vehicles, delivering across Cornwall and into Plymouth. With hybrid and electric vehicles joining the fleet, FreshPoint is committed to working towards sustainability and the lowest possible carbon footprint.
FreshPoint South West is the wholesale side of the business. Hospitality industry customers can order from FreshPoint's online Wholesale Market at freshpointsouthwest.co.uk by 5am and have their order delivered anywhere in Cornwall and Devon, the same day.